KTU Experts Consult on Education Accessibility for Vulnerable Social Groups
2017-01-05 15:30
The team of Kaunas University of Technology (KTU) researchers are collaborating on the project with Georgian and Israeli institutions, promoting education accessibility among the three most vulnerable social groups: women, ethnic minorities and people with disabilities.
KTU team, comprising Prof Palmira Juceviciene from the Department of Educational Studies at the Faculty of Social Sciences, Arts and Humanities, Director of the Department of Study Quality Assurance and Development Jurgita Vizgirdaite and the Head of Student Information Centre Agne Jankauske has embarked on the international project DARE (Developing Programs for Access of Disadvantaged Groups of People and Regions to Higher Education), initiated and funded by the European Union.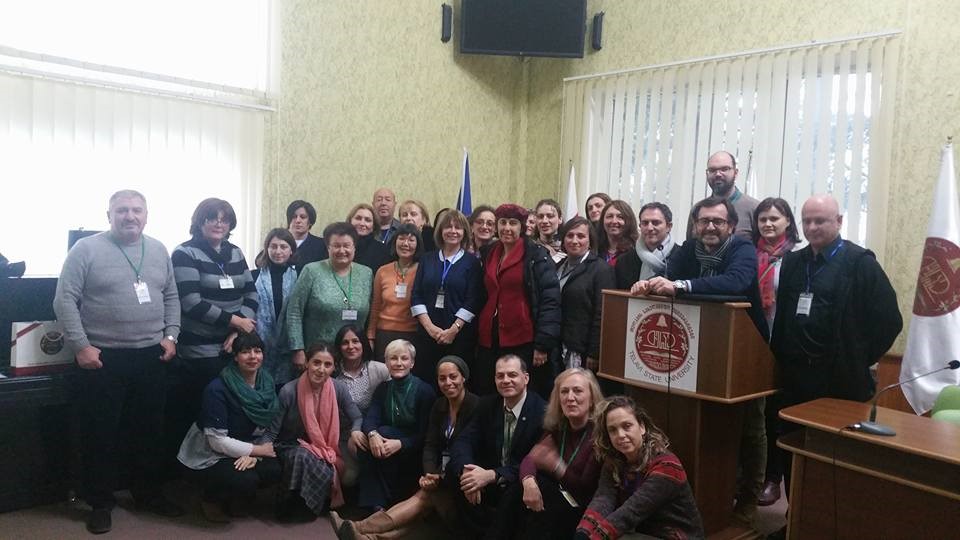 The representatives of KTU are already actively engaged in the project and share best practices whilst ensuring the internal quality of the project with the aim to facilitate the conditions of evaluating the efficiency of the currently used instruments, educational materials and processes for every partnering higher education institution in Georgia and Israel. The role of KTU also encompasses expert consulting and promoting the achievements of the project in public.
The DARE project unites 42 members from 13 higher education institutions across 7 countries. The project beneficiaries are 8 higher education institutions in Georgia and Israel.
KTU Values Diversity
At the moment there are more than 40 students with physical/cognitive disabilities studying at KTU. One of the key priorities and strategic goals for the University is sustainability, so KTU seeks to ensure exceptionally high level of support to these students. The entire infrastructure of the University is adapted to accommodate the needs of students suffering from hearing, motor and sight disorders as well as other impediments. KTU also boasts a highly successful mentorship programme and access to the support provided by competent tutors.
All KTU students with disabilities (with the established functional capacity of 45% or less) may apply for the following benefits:
Target financial aid for accommodating special needs – EUR 56 per month.
Target financial aid to partially cover tuition fees for non-state funded students – EUR 121.6 per semester.
Target financial aid from the State Studies Foundation – EUR 152 per month.
Social scholarship – EUR 114 per month.
Special discounts on dormitory fees.
Additional grant for ERASMUS mobility.